Hi! Many of you have been here before of met us on Twitch in various channels. Normally the entirety of A Hare Affair's brand is run by me – Hare! My day to day name is, Bunny, but the one I was born with is Ashley. As of April 5th, I was furloughed and things have changed a bit since then.

We've added significantly more AHA streams to the Twitch channel – 5 days a week now and honestly, it's been awesome. I started sewing masks for our families on the 5th, which quickly escalated to orders and now, we're up to almost 200 orders and have been sewing 10-12 hours a day for a solid week.

The biggest change to the brand has been the addition of Kayla! You know her as AFQueso and Lazy Friday Shope . She's been working incredibly hard to get orders cut and ironed, emails responded to, packages put together and keeping my sanity in line haha.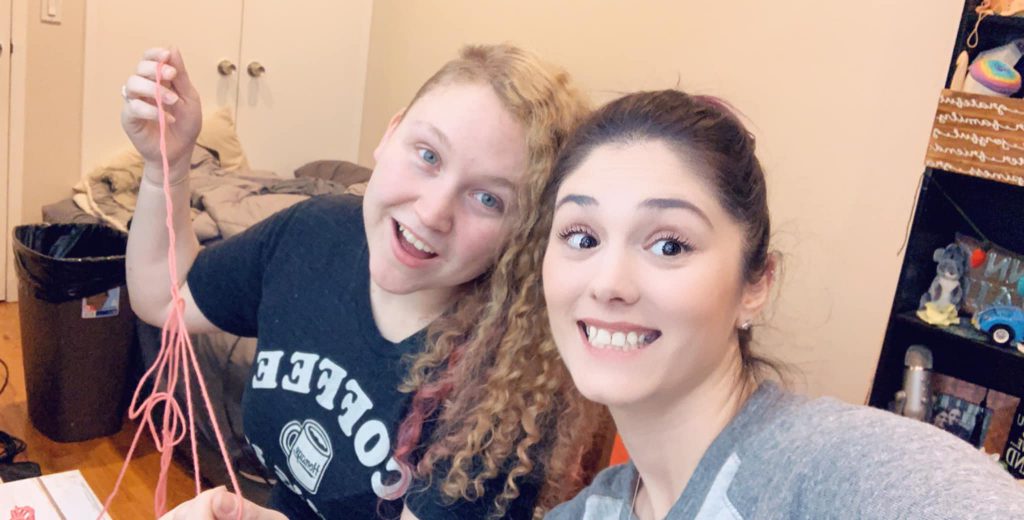 Learning to sew has been…challenging (insert cheesy Hare smile here). We've been working hard to improve our skills and making sure that we have stock available to get through orders. Our local JoAnn fabrics employees have been working amazingly hard and been so sweet to us. They've answered our pleas for advice and cut cartfulls of fabric without complaining about 1 yard from each. I'm amazingly thankful that they have worked so hard and that we've had access to supplies (in one of the best managed stores I've seen no less). Of the times we've made our JoJo's runs in all of this, there have been a few lines and we just make the best of it while we wait.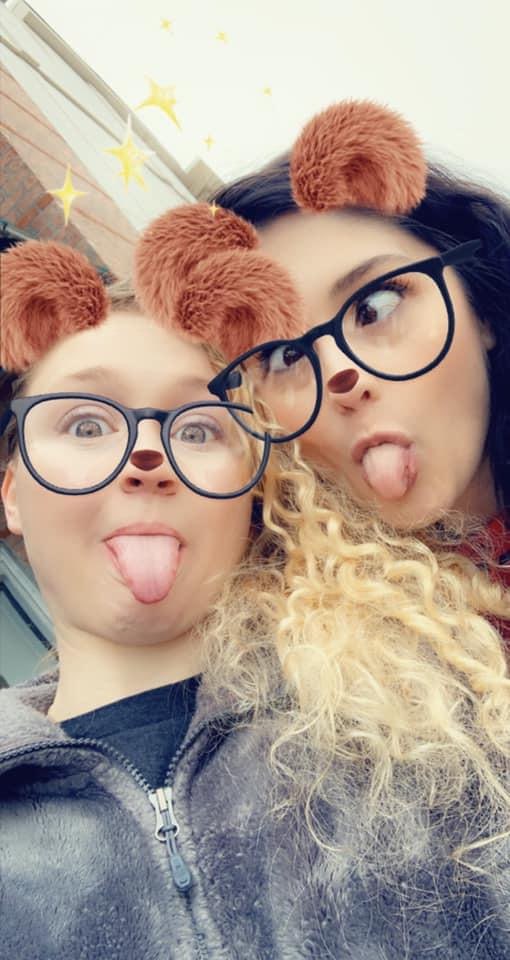 Anyway, now that we got the long version out of the way, the short is that we're having a lot of fun making your masks and getting things done. I appreciate, beyond words, all the help that Kayla has put forward and have really enjoyed working along side her in all this while we've both been furloughed. She accepted a temporary job and won't be streaming with me as much, but thankfully she's still my Bayla and I get to see her always.
The absolute newest addition to our craft studio has been Mabel! She's the prettiest little SE600 that ever was and she's absolutely changing how fast our orders come out and even more so, how sane I still am (or think I am). She arrived Thursday afternoon, and by Friday night, we'd doubled our output and finished as many masks as we had in the previous week. Super yay! for that.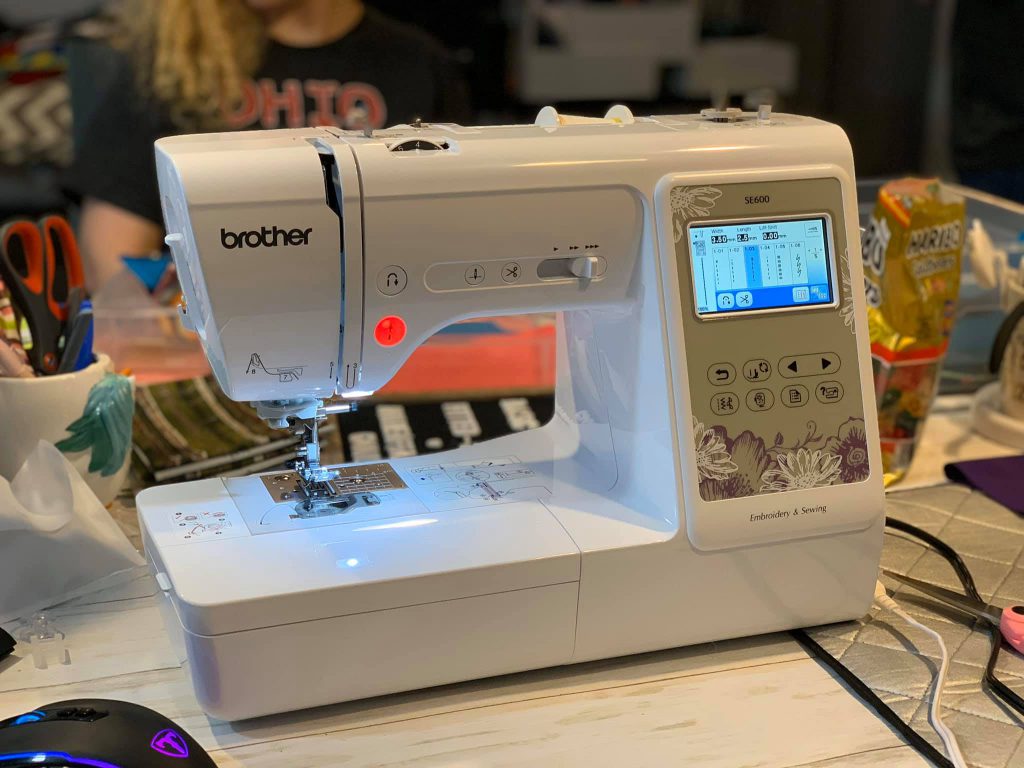 Whelp, that's the team! Back to stitching!

Happy Crafting!