To say that 2020 has been weird would be a gross understatement, but, to keep things positive – 2020 has been weird. With all the insanity that it 's been filled with, for me, it's also been filled with a bunch of really great opportunities. I've learned to sew and I had an easy transition out of my job and have been full time crafting since the onset of the COVID pandemic. I'm really thankful that so much has worked out in my favor. This year also marks the first time I'll be part of a Makers Market. (EEEK!) I'm terrified, but also really excited to see how it goes and how I'll be able to improve for the next one.

Part of the process for that was coming up with products to fill a table with. I have plenty of ideas for larger items, some of which will have patterns on the blog to go along with them (like our pumpkins!), but finding smaller items was nagging at me and my obsession with complicated projects. With all the velvet yarn I had on hand, I figured putting out a basket of scrunchies would be fun and would also be a good stash buster from pumpkin leftovers.

Overall, the design is really simple, but I also had to find the balance between quick, easy, and well done. We did a few on stream and voila! Pattern complete.

I really love how they turned out and it seemed like a great pattern to post for free, so here ya go! They'd be excellent stocking stuffers too!
---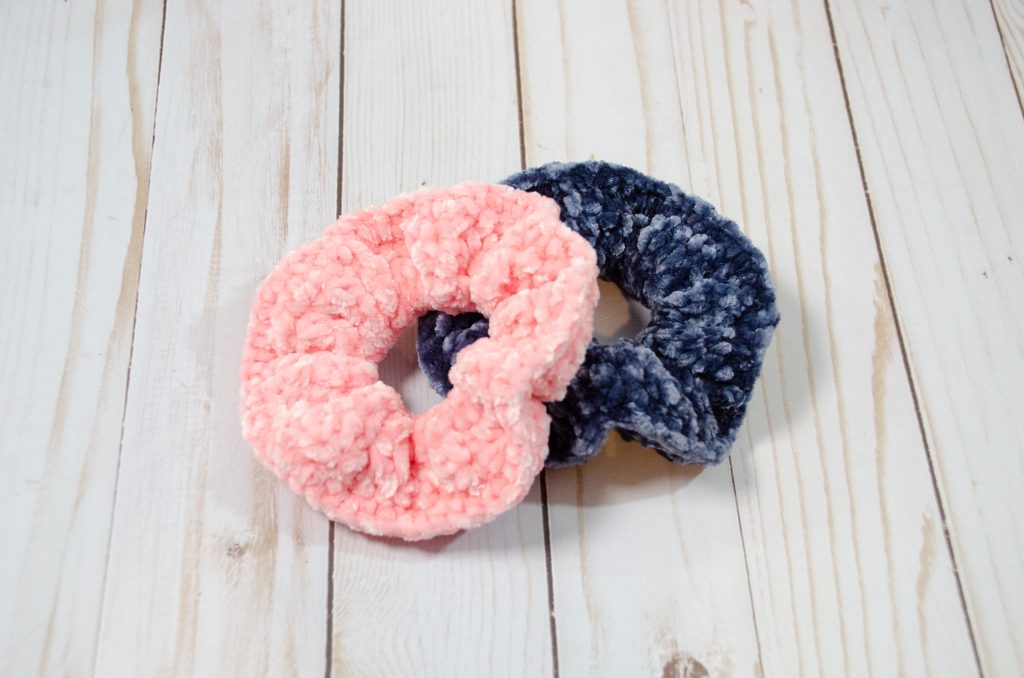 Scrunchie Pattern
Materials
Worsted Weight Yarn – I used Bernat Velvet in various colors
3.5 mm crochet hook
hair elastic
yarn needle
Row 1 – Ch. 61 – HDC in the 2nd stitch and each across. Ch. 1. Turn.
Row 2 – 7 – HDC in each stitch across. Ch. 1. Turn.

With your hair elastic in the middle, sc through both the top and bottom stitches of your crocheted rectangle. Once you've reached the end, FO with a tail to sew the rest of the seam together. Whip stitch together the rest of the piece and then tie off and hide your ends.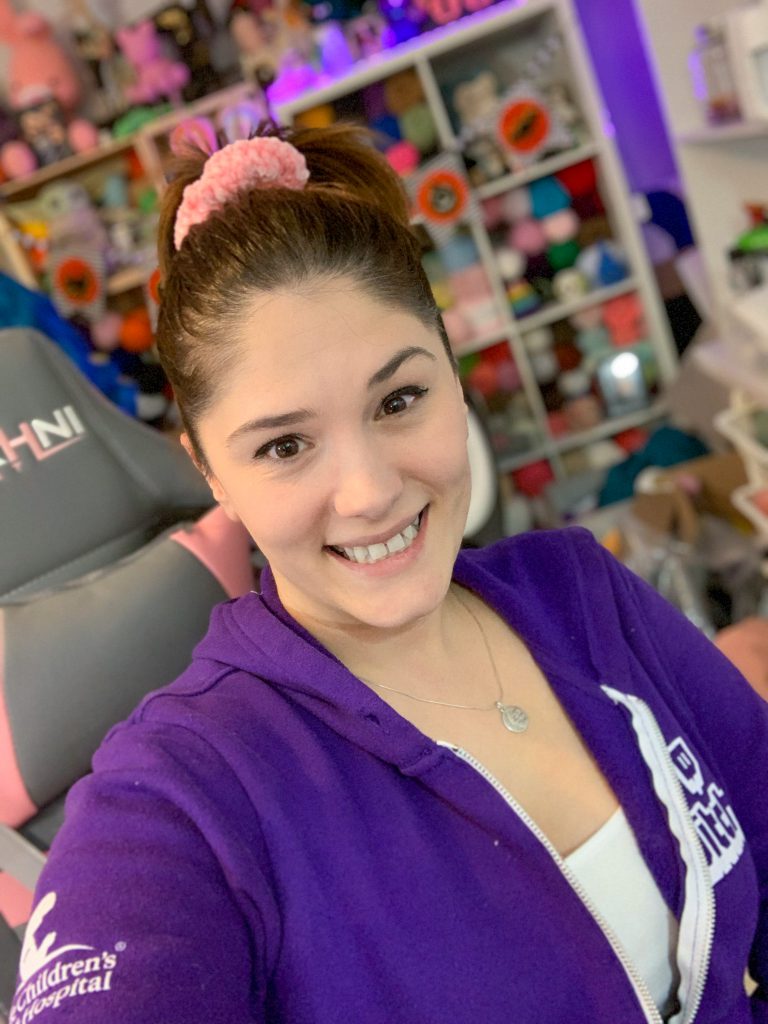 That's it!

Happy Stitching Friends!